The Slovak Paradise National Park, located in the eastern part of Slovakia, protects one of the largest ice caves in the world and the attractive landscape of karst plains, gorges, waterfalls and caves.
The great natural wealth of the national park is mostly spruce forest covering up to 90% of its area. Thanks to its mineral-rich limestone base, the local flora is characterized by a high variety. The vertebrates are represented by 200 species, including bear, lynx, wolf and deer, roe deer and wild boar. Several species of birds of prey and songbirds nest in the rocks.
Near the cottage Stara Horaren is a large number of marked hiking trails starting from Villages and Podleska – Gerava, Zejmarska Gorge, Ravens Rock, Dry Bela, Breakthrough Hornad, Tomasov View, Monastery and others.
There are also numerous caves worth a visit
Dobšinská ľadová jaskyňa (15km)
Ochtinská aragonitová jaskyňa (35km)
Krásnohorská jaskyňa (35km)
Gombasecká jaskyňa (38km)
Domica (45km)
Guests have a discount of 20% entry to Krásnohorská Cave accompanied by experienced guides in complete cave outfit
Another frequently visited place is Palcmanská Maša, which is the largest water reservoir in the Slovak Paradise, created on the upper reaches of the Hnilec River, in the basin-like extension of the valley below the southern rocky cliffs of Geráv. It is a 25-minute drive from Stará horáreň.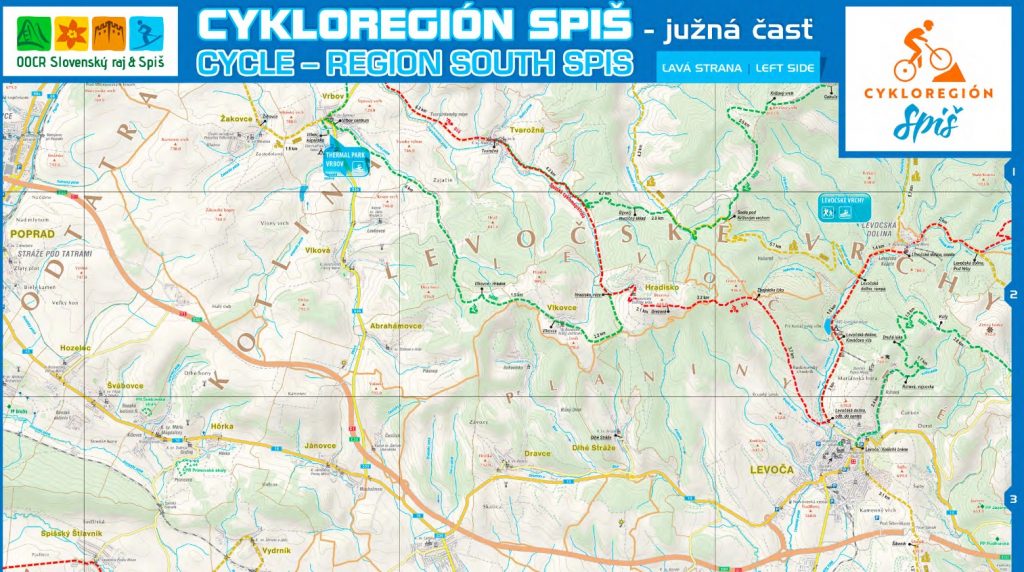 You can find more than 500 kilometres of high-quality cycling trails in the Slovak Paradise and the surrounding areas that you can fully enjoy. Spišská and Hnilecká are two cycling trails that cross off the Slovak Paradise cycling trails. Most of the cycling trails are pretty difficult, ideal for experienced bikers, you need the mountain bikes.
All cycling trails in the Slovak Paradise and Southern Spiš can be found in the cycling map and cycling guide below:
Download map of cycling Mapa-Cykloregión-Spiš
We have created 4 different Nordic walking routes around the Stratená village. They are 4 to 12.6 km long. All the walking routes start and end up in the Stratená village. On their way, you pass by the Stratenský Canyon, Stratenská píla, Malé and Veľké Zajfy, Dedinky village and Geravy. All the route maps and their profiles can be found in the following link:
Stratená – Stratenský kaňon – stratená : https://pretekaj.sk/sk/trate/311
Stratená – Veľké a Malé Zajfy – Stratená : https://pretekaj.sk/sk/trate/313
Stratená – Malé Zajfy – Stratená : https://pretekaj.sk/sk/trate/314
Stratená – Dedinky – Geravy – Stratená : https://pretekaj.sk/sk/trate/312
The surrounding area offers several possibilities for downhill and cross-country skiing and alpine skiing.
Downhill skiing :
Ski Gugel Mlynky
Ski Mlynky – Biele Vody
Ski Mlynky – Dedinky
Ski Telgárt
Scm Mraznica Hnilčík
Cross-country skiing :
Areál bežeckého lyžovania Dobšinská ľadová jaskyňa
Areál bežeckého lyžovania Mlynky – Biele Vody
Všešportový areál Grajnár
Ski touring :
Na Královú Hoľu
Sedlo Grajnár – Geravy
Dobšinský kopec – Gugel
Ferrates, scaling and climbing in slovak paradise
Climbing activities on the rock gallery Tomášovský pohled – densely dotted with belaying posts. The gallery is 40m high. It is the only reserved area for rock climbing in the Slovak Paradise National Park.
On the Tomášov outlook, we have prepared for you adrenaline abseiling, a basic climbing course and for the more experienced there are prepared routes of various difficulty.
The new adrenaline activity we offer is the basic ice climbing course in the canyons of the Slovak Paradise. Climbing is only possible in designated locations. Gorge Dry Bela-main stream, Gorge Sokolia valley-main stream, Tiesňava Monastery gorge-main stream and reserved area Letanovský mill with one dominant icefall.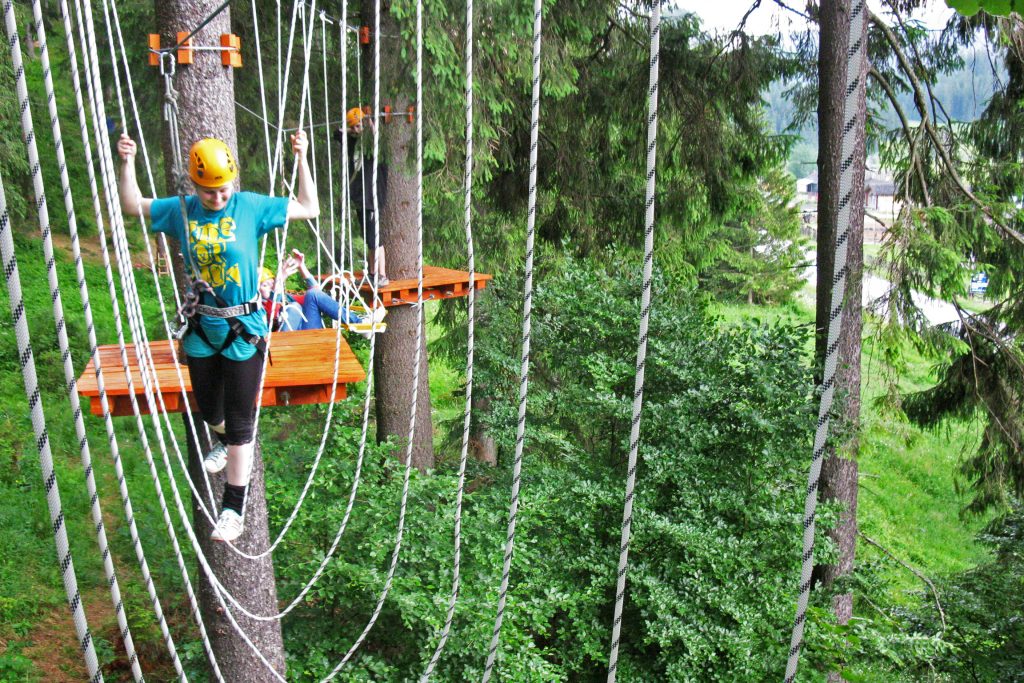 Rope park Tarzania Ostrá skala
Rope park Sharp Rock is one of 10 rope parks Tarzania in Slovakia. It's only one and a half km away from Dobšisnká Ice Cave, near Ranch below the Sharp Rock. There are 23 obstacles, 5-7 meters above the ground. You will enjoy the rope park thank to some amazing crossings and very high obstacles. The park has been designed for old and young climbers too, so it's perfect for families with kids.